Have more freedom to create with the Lightweight Connections. Use them to assemble higher structures and explore buildings with larger spans. Perfect for bold people who want to build bolder structures.
What's in the pack
Package with 12 units of the Lightweight Connection.

Tech Specs
. 65% - Lighter than the standard connection
. Ø - Same size as the standard connection
. Color - Dark

Compatibility
Lightweight Connections are compatible with:
. Mola Structural Kit 1
. Mola Structural Kit 2
. Mola Structural Kit 3
. Adjustable Length Bars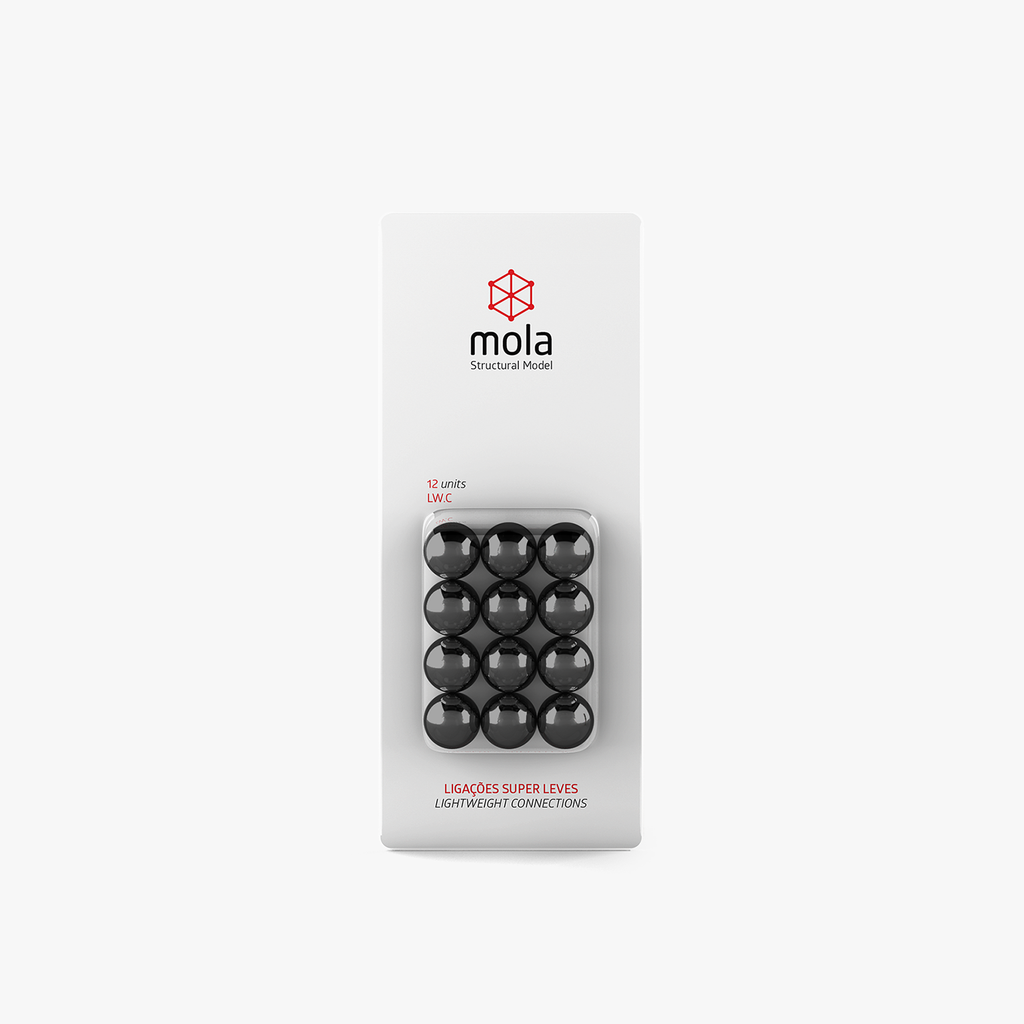 Useful addition to the existing kits
Very useful item to reduce the self-weight of your structures. Especially when creating spans. The parts also make it possible to push the limits of the material and to show the difference for similar models with different weights.
Lightweight Connections
It's great for suspended structures and pre-set structures.