Mola Structural Kit 2 is also a great starter set for architects, engineers, educators, students, or any curious mind to explore and realistically simulate different structural systems. Get Mola 2 to discover a playful and tangible way to learn about cantilever, continuous beam, grid, stayed column and trussed beam, multi-span frames, and geodesics.

Mola 2 splice connections unlock continuous pillars, continuous beams, transition beams, and more. Plate, one of the span members, and diagonals come in new sizes, offering you more room to flex your creativity muscles.


What's in the box
Mola Structural Kit 2 is composed of 145 pieces + Manual. With this set, you can build all examples in the Manual and over 100 different structural arrangements.

Manual
Mola 2 Manual is a bilingual practical guide (Portuguese/English) that contains explanations about the parts and assembly processes, as well as a series of examples of structural systems presented in a clear and didactic way.
Compatibility
Mola Structural Kit 2 works independently and it is also compatible with:
. Mola Structural Kit 1
. Mola Structural Kit 3
. Adjustable Length Bars
. Lightweight Connections


  WARNING  
This product contains small magnets and it's NOT A TOY.
INTERNAL INJURY HAZARD. Swallowed magnets can cause damage to internal organs and have resulted in SERIOUS INJURIES or DEATH;
. Keep away from ALL children;
. Be aware of dropped or separated magnets;
. Keep away from mouth and nose;
Seek immediate medical attention if magnet(s) were swallowed or inhaled.
Read all safety instructions here.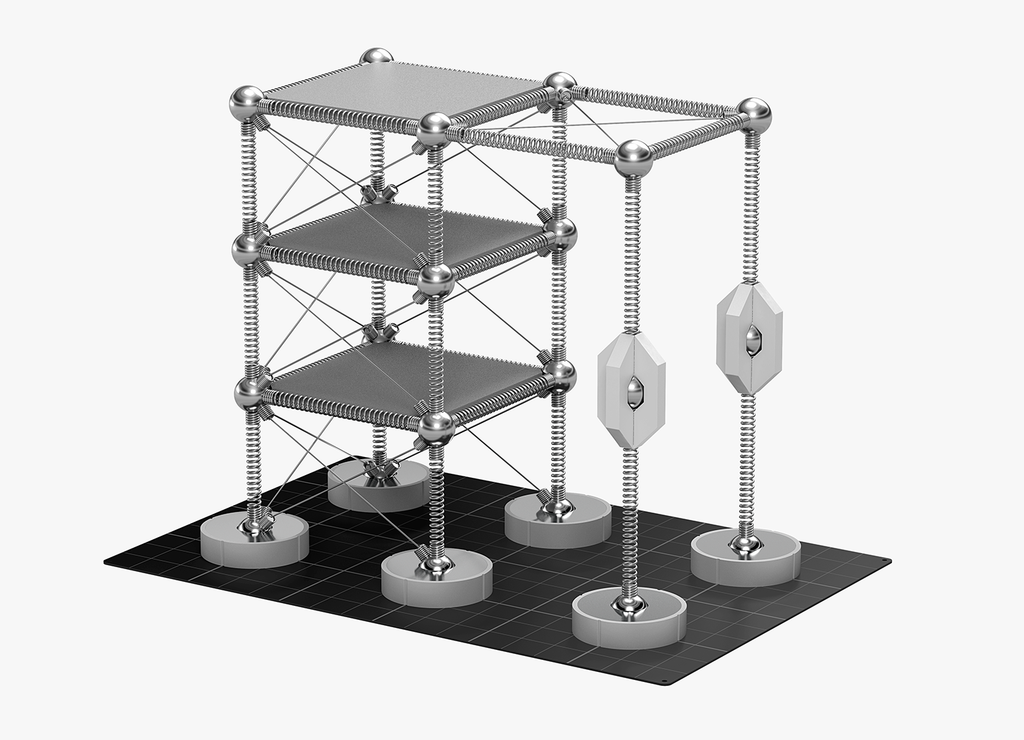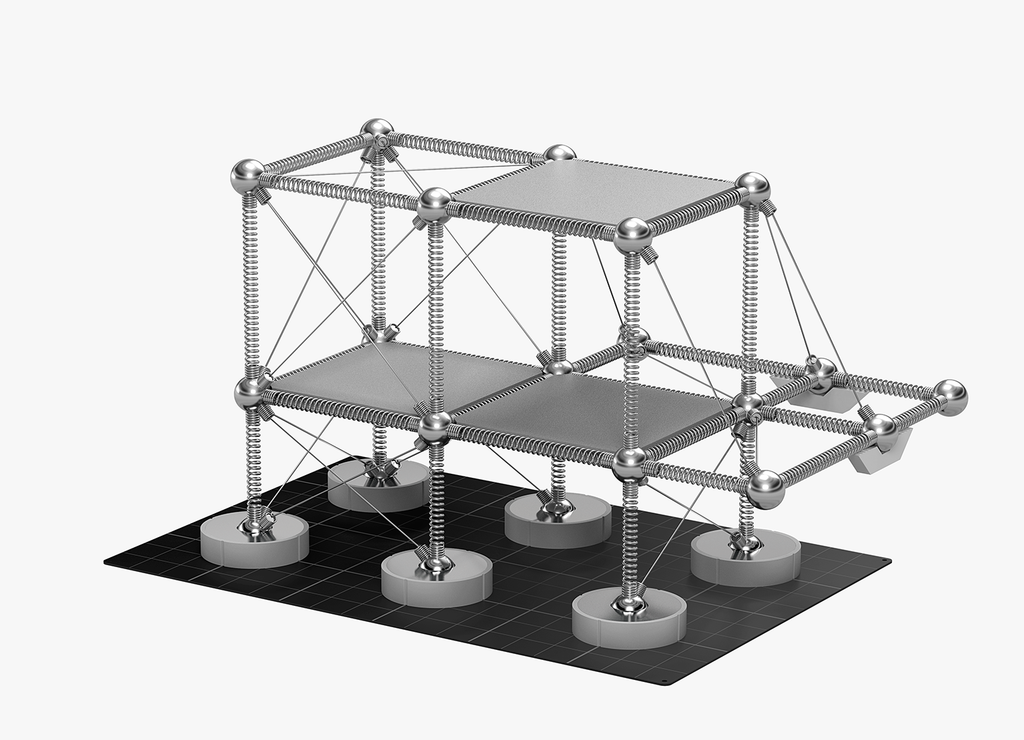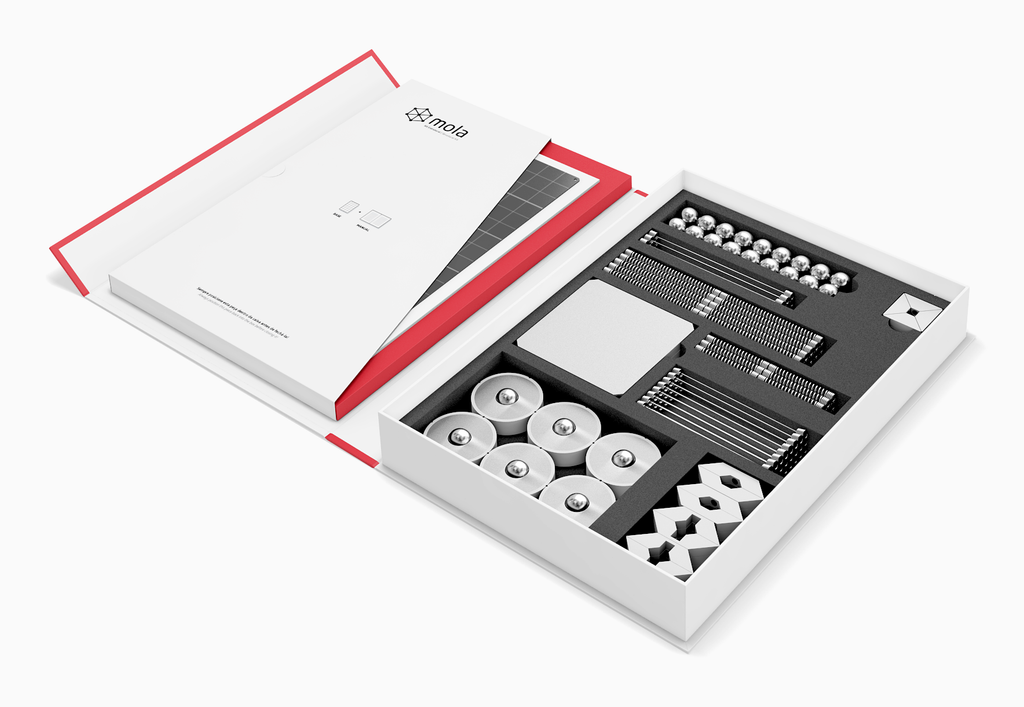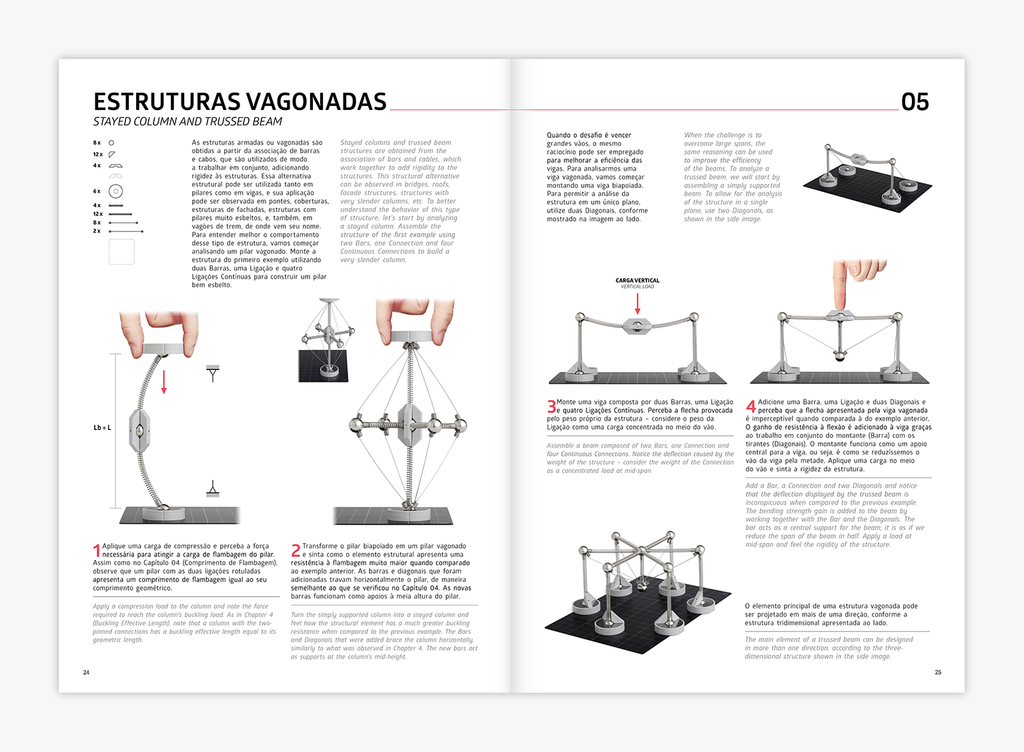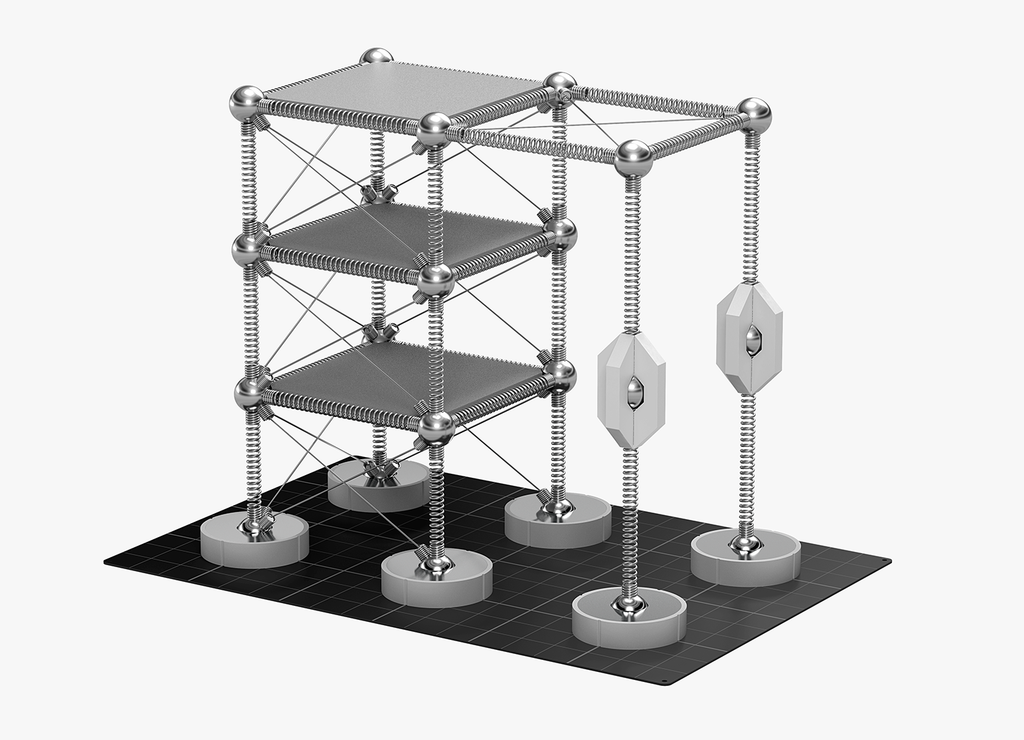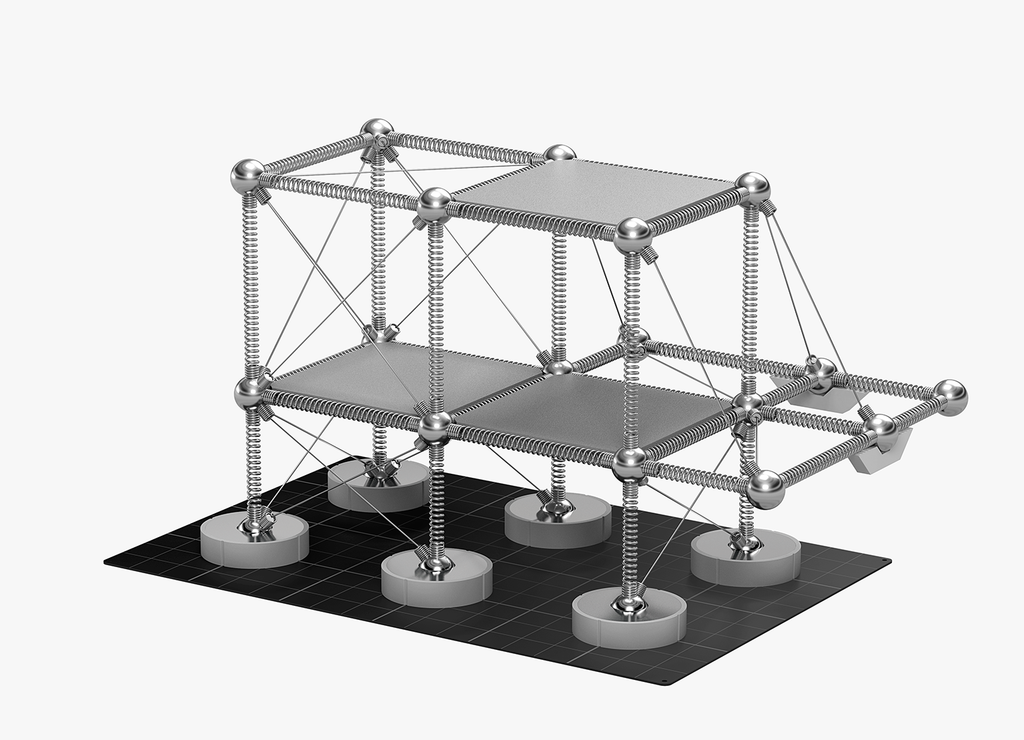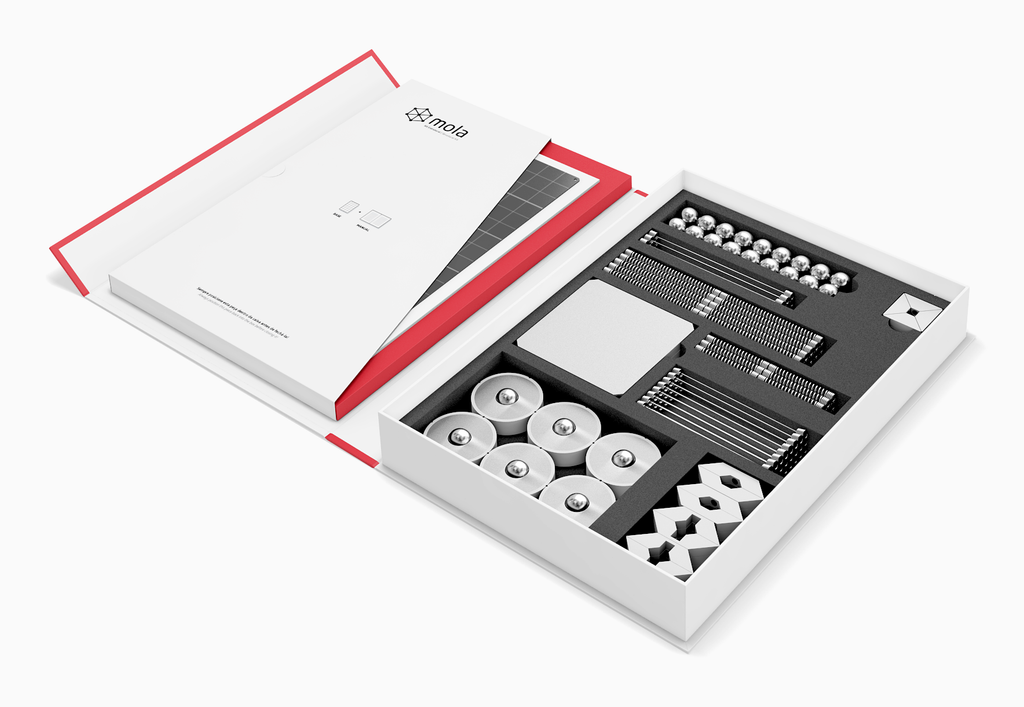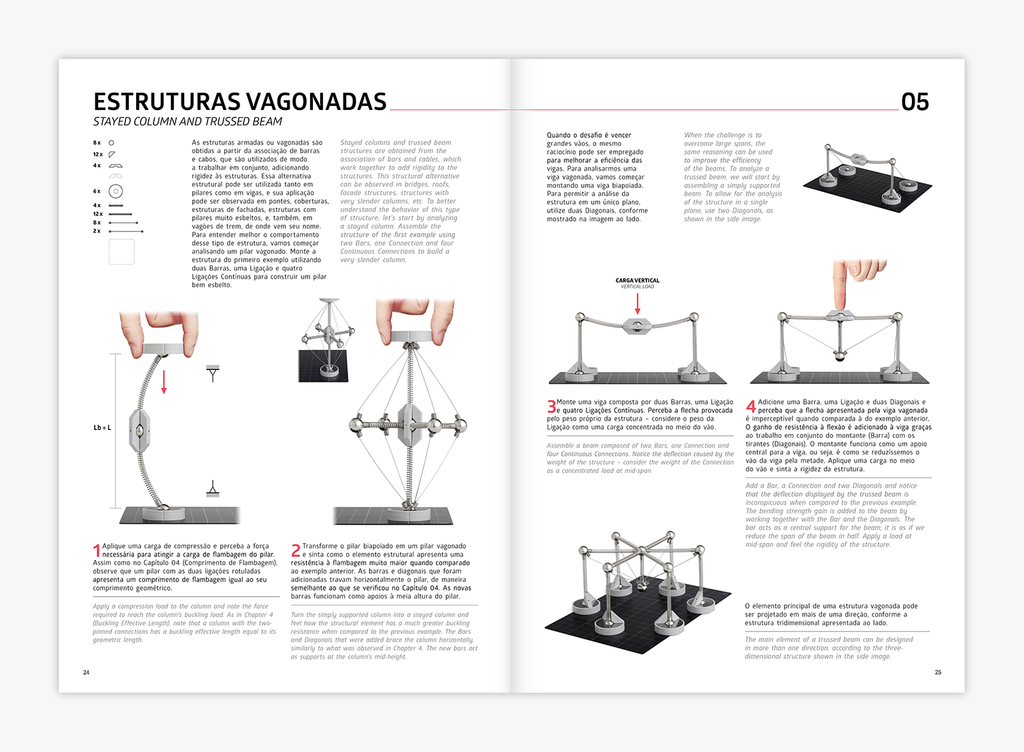 Unrivaled at presenting concepts
I use this model to show architects and other non-structural engineers what certain decisions will do to the building. Explaining why a stiff diaphragm is good in a specific situation is much easier with the ability to show the relative stiffnesses.
I've been getting great compliments at work! I'm enjoying the mola Structural kit 2. The models are so close to real life scenarios!
Mola 2 Review- Design Concept with kamal
I like the kit 2 and definitely recommend all professionals to use this for educational purposes. This can be a great tool to explain via visual demonstration to your clients and share the knowledge with them. Thanks
Helpful and easy to use
One of a difficult concept to grasp for students in structural theory class is to imagine the deformation of a structure, especially when discussing about the portal system. Mola Structural Kit helps me to demonstrate in live for students. I appreciate it.