Mola Structural Kit 1 is a great starter set for engineers, architects, educators, students, or any curious mind to explore and realistically simulate different structural systems. Get Mola 1 to discover a playful and tangible way to learn about connections, tension members, columns, beams, frames, and trusses.


With Mola 1 longer span members and diaphragms, you are invited to play with the seismic behavior of a three-story building and plenty of other structures you come up with.
What's in the box
Mola Structural Kit 1 is composed of 122 pieces + Manual. With this set, you can build all examples in the Manual and over 100 different structural arrangements.

Manual
Mola 1 Manual is a bilingual practical guide (Portuguese/English) that contains explanations about the parts and assembly processes, as well as a series of examples of structural systems presented in a clear and didactic way.
Access the Manual >
Compatibility
Mola Structural Kit 1 works independently and it is also compatible with:
. Mola Structural Kit 2
. Mola Structural Kit 3
. Adjustable Length Bars
. Lightweight Connections


  WARNING  
This product contains small magnets and it's NOT A TOY.
INTERNAL INJURY HAZARD. Swallowed magnets can cause damage to internal organs and have resulted in SERIOUS INJURIES or DEATH;
. Keep away from ALL children;
. Be aware of dropped or separated magnets;
. Keep away from mouth and nose;
Seek immediate medical attention if magnet(s) were swallowed or inhaled.
Read all safety instructions here.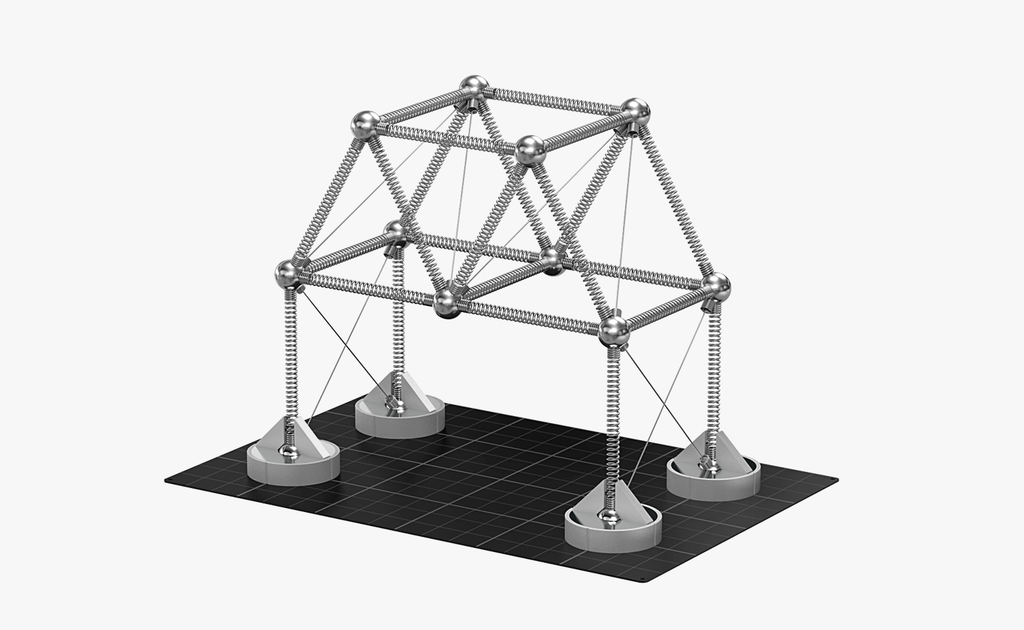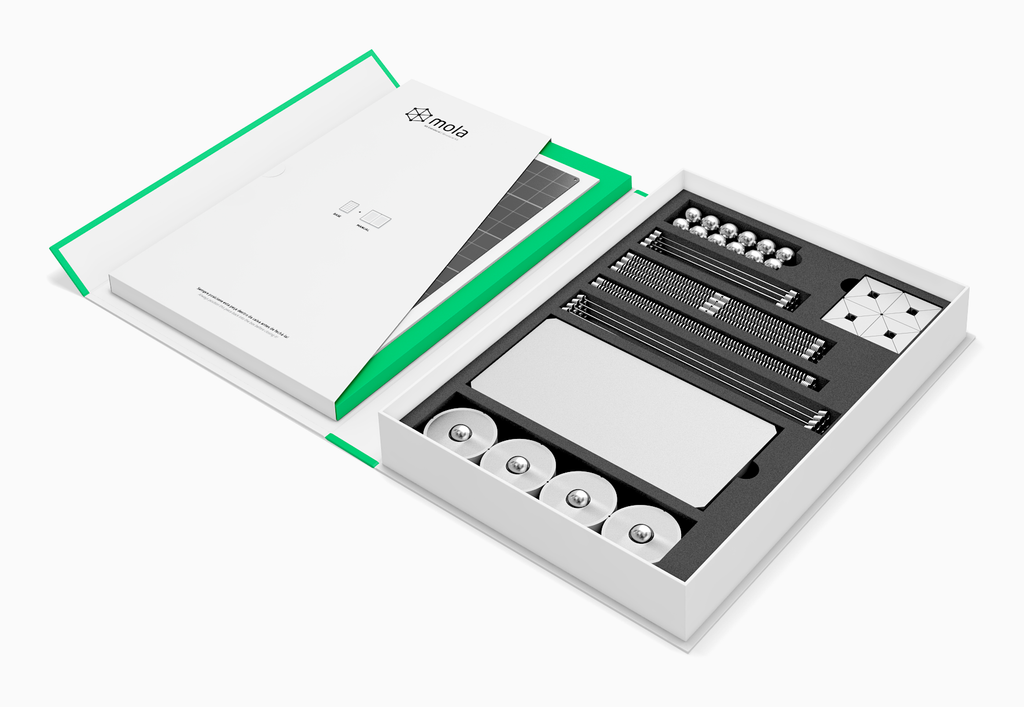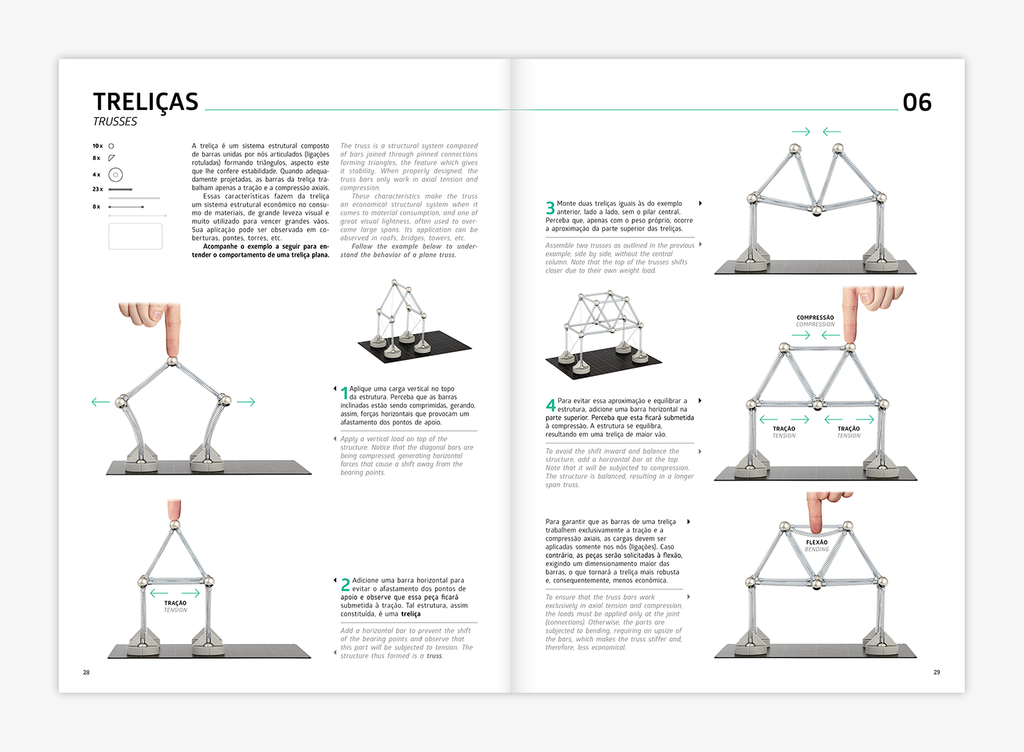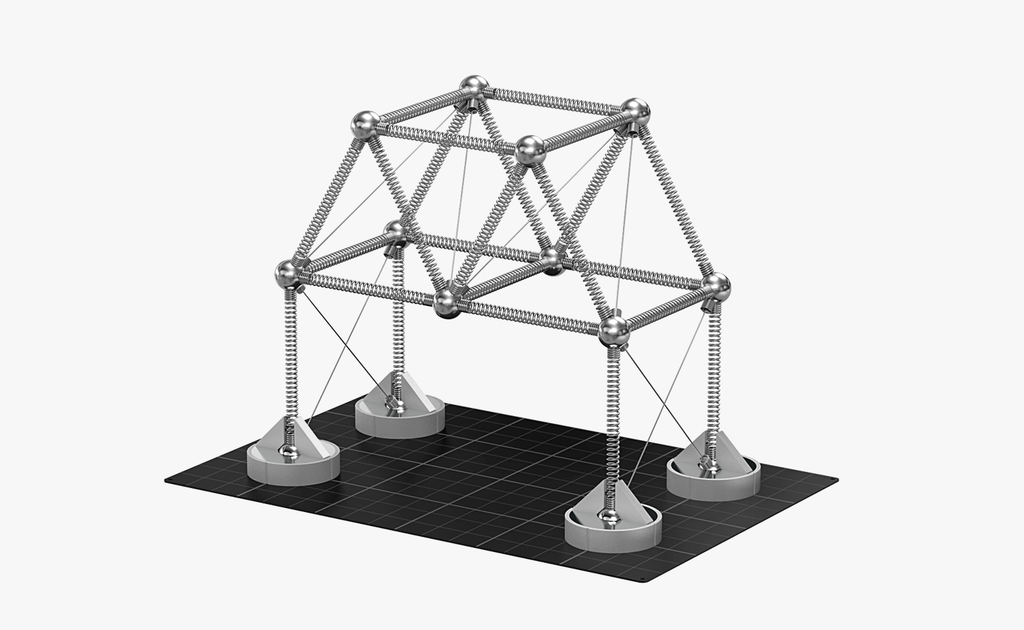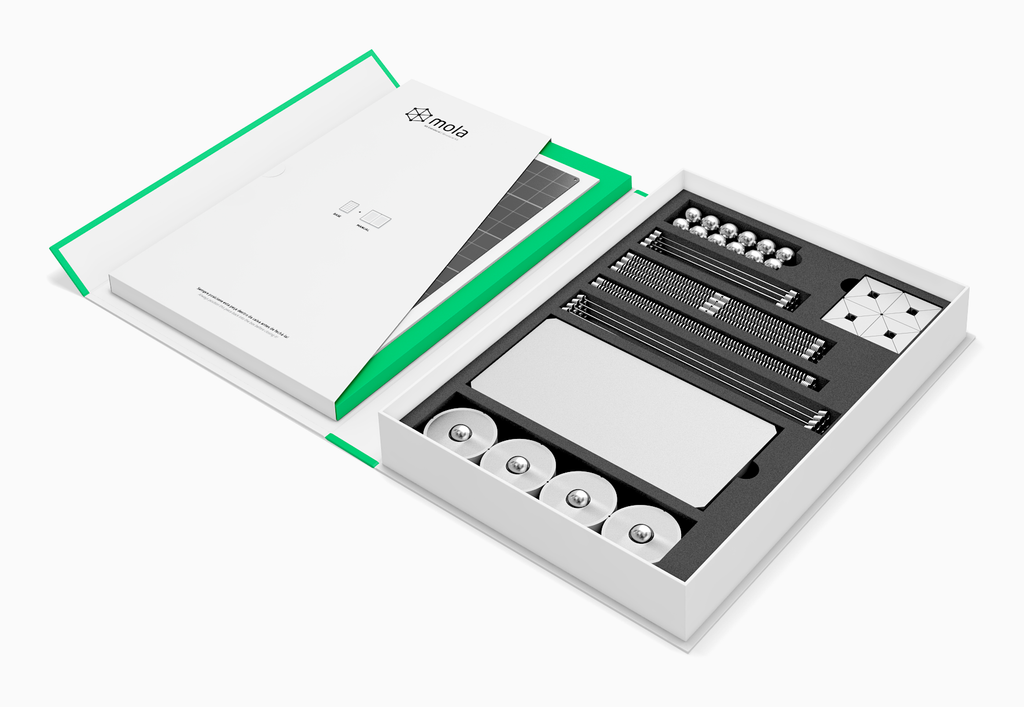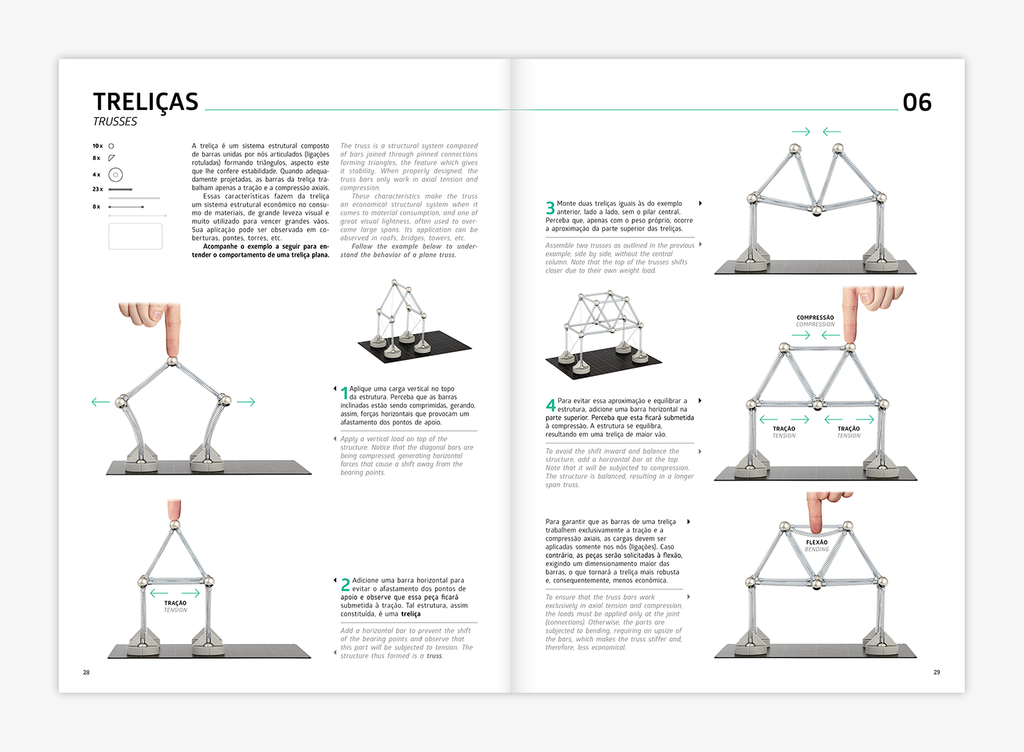 Basis learned quickly
I was not fortunate that when I was graduated in 2010 I am not aware of this tool. But during my preparation of CEng exam I saw the video of this and I experienced that this is amazing. I bought it and gifted to my university and they also find this is quite useful item.
Me encanta.
Muy bueno para entender como funciona los elementos estructurales.
Excellent product
The product arrived in excellent condition, contains what the publication indicates and was delivered earlier than expected. The staff responds quickly and is friendly.
Engaged Students
Mola has created an engaging learning tool for experimenting with and understanding structural integrity. I use this model kit with my ten-to-thirteen year old students and they loved it.